For Marketing to maximize their opportunity to find qualified buyers, we recommend our Demand Generation Engine, which has been designed to systematically attract prospects and pull them into your sales pipeline. The result is not only more revenue for your organization, but also the ability for the head of Marketing to demonstrate that impact to revenue clearly to the office of Finance.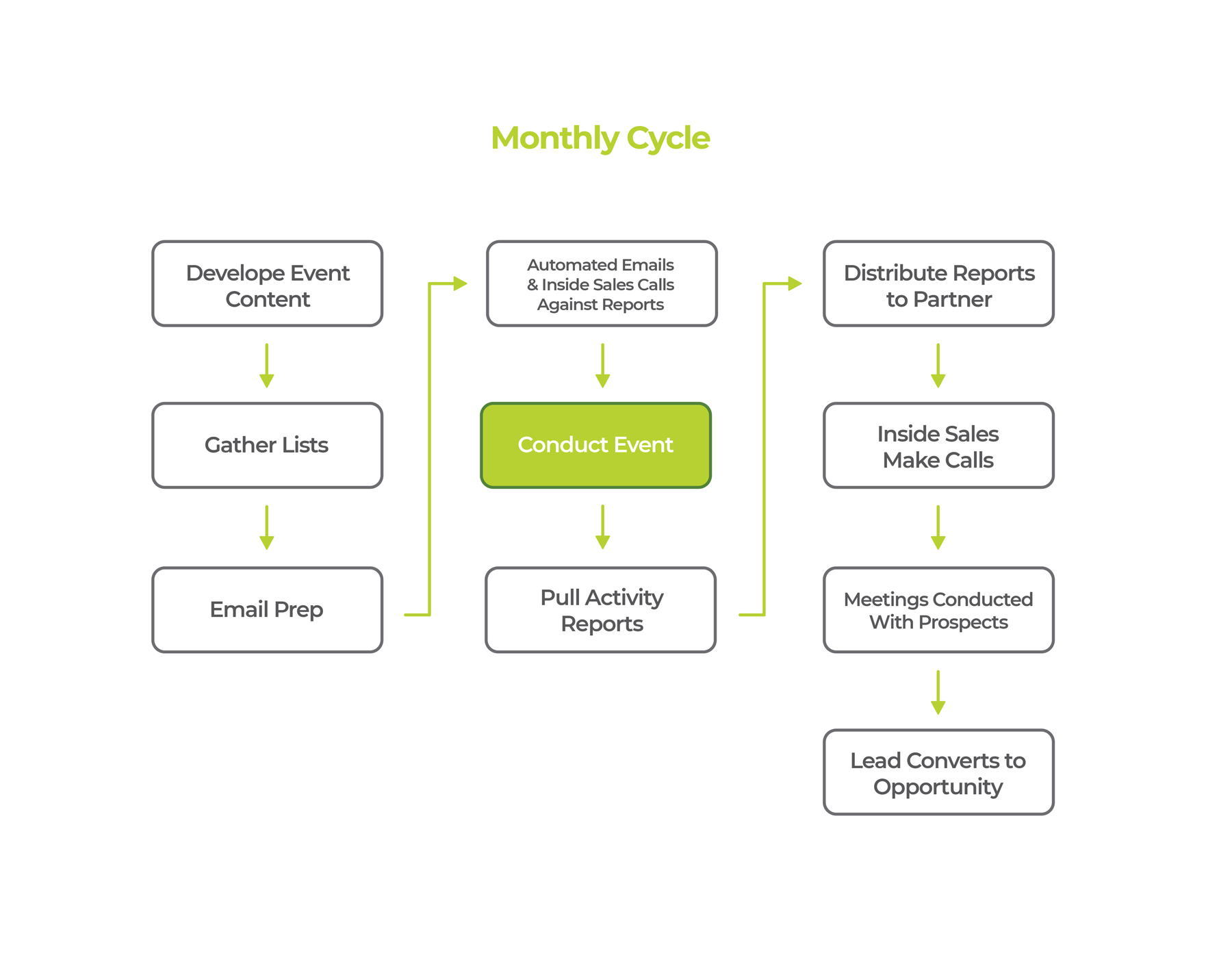 For our customers, it begins with defining a single event that logically fits within the profiled prospect's buying cycle. When designing each event, we educate our customers to learn the seasonality of their prospective customers and the impact of outside forces, such as the health of the economy. The content we produce and systematically distribute are geared for precision. Our process has been proven to drive event attendance and our unique behavior tracking algorithm supports the tracking of milestones and key performance indicators (KPIs) to provide real-time campaign health.
This cycle continues for several weeks, over multiple campaigns throughout the fiscal year.
Ping Us to Schedule a Consultation
Speak with our team today.
Conduit Construct | 971-231-3446
Portland, OR